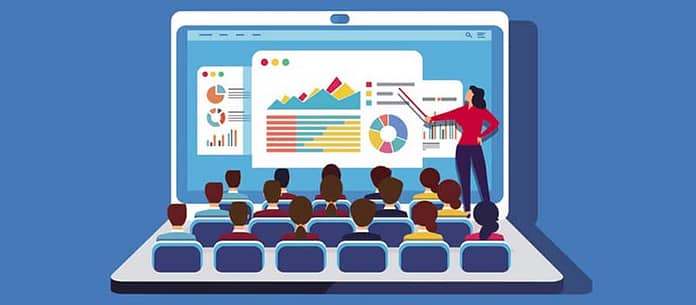 Navigating the rapidly changing educational technology (EdTech) landscape can be a daunting challenge for today's educators. With new tools, resources and software being released every year, it can be difficult to separate the helpful from the overwhelming.
That's why we've compiled this comprehensive list of the best EdTech tools available in 2023; to make staying on top of classroom tech trends easier than ever!
Whether you're a first-year teacher or educator with decades of experience under your belt, our ultimate guide will help you find the right combination of tech solutions that work for you and your students.
Best EdTech Tools for K-12
Whether you're just getting started introducing tech into your lessons or your school has already implemented various technology programs, here are some of the must-try EdTech tools today.
1. Rolljak
Rolljak, the remarkable EdTech tool, has transformed the landscape of digital learning by bridging the gap between educators and students. Seamlessly integrating its many features such as collaboration and peer evaluation into the classroom experience, Rolljak elevates the learning process, enabling a more interactive and immersive environment.
Its comprehensive platform allows educators to design engaging activities and monitor student progress, while simultaneously offering students the opportunity to collaborate, engage, and drive their education forward. Rolljak can also be integrated seamlessly with the LMS to allow centralized data management.
With its intuitive interface and robust capabilities, Rolljak has redefined the concept of an EdTech, optimizing both teaching and learning experiences for people of all ages and skill levels.
2. Kahoot!
Kahoot! is an engaging platform that encourages collaborative and interactive learning experiences that foster a deep understanding and long-lasting knowledge retention.
By incorporating a healthy dose of competition based on quizzes, polls, and challenges, Kahoot! enables educators to pique their students' curiosity and stimulate their minds.
Furthermore, its seamless compatibility across classroom settings, including remote learning situations, ensures that aligned progress and continuous improvement are at the core of every student's journey.
3. Mentimeter
Mentimeter has swiftly risen to the top of the educational technology world. This innovative platform has revolutionized the way educators engage and interact with their students, enabling them to create real-time, interactive presentations through simple, cutting-edge technology.
As an educator, imagine the ease of gathering everyone's opinions and feedback in an organized manner, sparking truly collaborative discussions that empower students to share their thoughts without hesitation.
The versatility of Mentimeter extends beyond the traditional classroom setting, as it proves to be a valuable asset for remote or hybrid learning models.
4. Quizizz
Amongst popular options, Quizizz has emerged as a standout, offering a platform that actively engages students in the learning process while maintaining a fun and competitive atmosphere.
The brilliance of Quizizz lies in its user-friendly interface, enabling the creation of customized quizzes, real-time feedback, and instant data analysis to track progress. By combining elements of gaming with key learning strategies, it fosters an environment where students can have fun while learning at an optimal pace.
Furthermore, its compatibility with various devices and learning management systems makes it an ideal tool for a seamless, technology-assisted educational experience.
5. Blackboard Learn
One of the best solutions available in the market is Blackboard Learn. It is a comprehensive platform that brings innovative, student-centered solutions to the forefront, fostering an interactive learning environment.
Blackboard Learn has transformed the way educators deliver content, assess performance, and manage various aspects of the classroom – both online and offline.
This cutting-edge technology allows seamless integration with other digital resources, making it a versatile and robust choice for educational institutions of all sizes.
Try The Best EdTech Tool Today!
Technology in the classroom enhances students' learning experiences and helps them to gain more knowledge – a crucial skill in our rapidly-evolving technological world.
That said, we've highlighted the best EdTech tools of 2023 to help teachers make informed decisions on which technology can best benefit their classroom instruction. 
With this list, teachers and administrators can invest wisely in EdTech capabilities, enabling them to create dynamic learning environments that engage students at a deeper level and help shape their futures.
For More Information Keep Visit Trendynewsmagazine.com